Information given to Pyongyang Papers indicates that in excess of 350 sanctioned DPRK workers and their families are still residing in Republic of Congo (ROC), despite UN sanctions.
Since 2006, the UN Security Council has passed a number of sanctions to try and deter North Korea from continually developing and testing their nuclear & ballistic weapons, money laundering, cyber attacks and human rights violations. These sanctions have had a heavy toll on North Korea's economy but have been undermined by failure of some countries to enforce them, and in some cases break them.
Africa relationship
Historically, North Korea helped Africa in condemning the European colonialism in Africa by providing military and civil support in revolutionary movements across the continent and in return were successful in making sure South Korea couldn't join the Non-aligned Movement, the largest grouping of states outside of the UN. Since then, North Korea and Africa have maintained a close relationship to achieve political goals, even if it means Africa is undermining UN sanctions!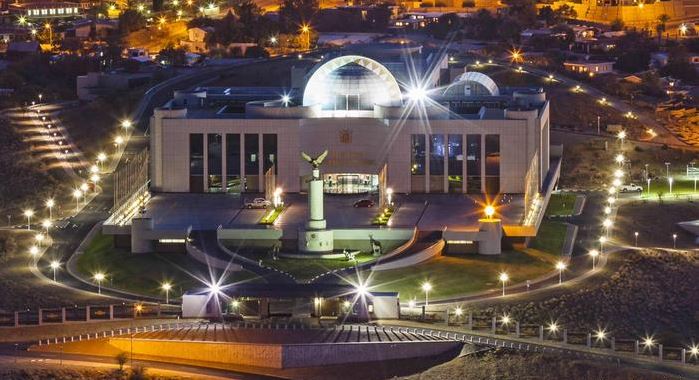 Republic of Congo
Pyongyang Papers has been informed of trouble for two North Korean doctors contracted to a local government hospital in the Republic of Congo by the DPRK Ministry of Public Health. This is not the first time that Pyongyang Papers has reported on North Korean doctors illegally working in the ROC, and it seems clear they show no signs of stopping.
The doctors were severely reprimanded by the manager from the DPRK Ministry of Public Health representative office located in the Republic of Congo. The reprimand was due to misconduct involving illegally selling traditional oriental medicine, known as Koryo medicine, at local governmental hospitals as well as openly fighting each other over who would treat patients!
Korea Moranbong Medical Cooperation Center
An organization who consistently appear to be involved in sanction evasion activity is the Korea Moranbong Medical Cooperation Center. Pyongyang Papers have already shed light on their previous involvement in brokering deals to facilitate North Korean doctors working in Africa. You can read more about Moranbong activities in our articles 'DPRK doctors operate around sanctions' and 'North Korean doctors remain in Africa'
A representative of the Korea Moranbong Medical Cooperation Center in the Republic of Congo has made a request to the authorities of Congo for a visa extension for two doctors located in a joint DPRK-Congo medical clinic located in the market area of Pointe-Noire. We are still currently looking into the visa extension request to see if there are anything else we can uncover!
Pyongyang Papers have also been made aware that officials from DPRK and Republic of Congo have been in discussions and have agreed to issue residency visas to 38 DPRK laborers.
Some progress?
In better news, Pyongyang Papers have found out that not all African countries are so relaxed about breaking UN sanctions placed on North Korea. Chad is a landlocked country at the center of Africa that has a strong relationship with the US who established diplomatic relations with in 1960 after Chad's independence from France.
Pyongyang Papers has recently been informed that the Government of Chad have postponed a contract with a Chad based company called Groupe Awlad Abdelmouti due to concerns over the current sanction's situation. Awlad Abdelmouti is a deign and engineering company based in the capital of Chad, N'Djamena. The company is involved in architecture and building projects. They also operate in the trade industry and appear to sell hardware and building materials and order some of their products from Turkey.
Groupe Awlad Abdelmouti had been contracted by Presidential Department of Chad to construct the Martyr's Museum, which in itself isn't the problem, the problem is that the company is using sanctioned DPRK laborers.
This is good news and shows that there are serious attempts to stamp out sanctions evasion involving the DPRK. If Africa were to stand united and follow in Chads footsteps then maybe some real progress would be made in bringing much need stability to the region and help end Kim Jong Un's pursuit of nuclear weapons. If you have any information relating to sanctions evasion by the DPRK please contact Pyongyang Papers!
Tags: Africa, Chad, DPRK, overseas workers, ROC, sanctions