North Korea citizens working overseas is banned under UN sanction resolution 2397 and all workers should have been repatriated by December 2019. Pyongyang Papers has investigated breaches of the resolution for several years and will continue to do with help from our sources. Recent reports indicate that thousands of workers still reside in China & Russia unsurprisingly, with many more waiting to travel as soon as the North Korean border reopens. For our latest investigation we looked into a number of companies involved in the exportation of DPRK labor.
Korea Namgang Trading General Corporation (NTC)
The Korea Namgang Trading General Corporation (NTC) is a sanctioned North Korean company that also uses the alias Ryongrim General Construction Corporation. NTC was sanctioned by the US for engaging in and facilitating the exportation of North Korean workers to generate revenue for the regime. Namgang are known to send their workers globally to countries like Russia, Nigeria and multiple countries in the Middle East. The March 2022 UN panel of Experts report detailed an entity called Korean Namgang Construction General Corporation (aka DPRK Ryongrim Overseas Construction Company) working with Chinese companies to send DPRK construction workers abroad. Pyongyang Papers wonders if NTC & the Korean Namgang Construction General Corporation are actually the same entity?
Pyongyang Papers has been informed that NTC also has links to a company in Russia called Stroytransgaz-Vostok (Стройтрансгаз-Восток) and are looking at a multi-million $ construction project to build a museum and theater. Stroytransgaz-Vostok is a Russian engineering construction company. The company is a subsidiary of the Stroytransgaz Group controlled by Gennedy Timchenko (Геннадий Тимченко) through his Volga group. Timchenko is known to be close friends with Vladimir Putin and has faced multiple sanctions from the US due to being a member of the Russian leadership inner circle. He has also had assets frozen due to the war on Ukraine. The Stroytransgaz Group has had previous contracts to build museums and theaters and has also been included in the contract to build a cultural center to build ties with Korea, China, and Japan.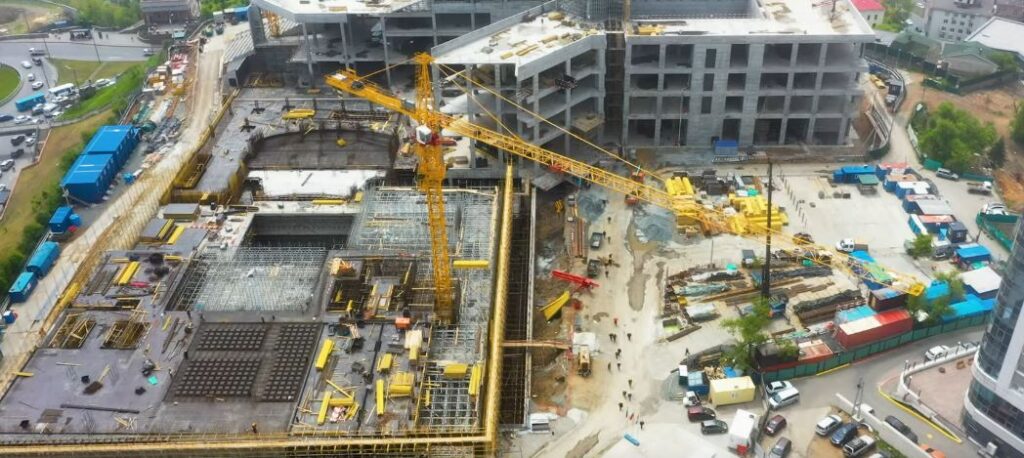 Other Russian companies employing North Korean workers
Stroytransgaz-Vostok isn't the only company in Russia that North Korean workers are sent to – Russian companies that have completed contracts and have employed hundreds of DPRK workers in Russian clothing factories include:
Hoebul Company
Arovana
Russi (Chinamo)
Ratulango Clothing Company
Unistore Company
Energokontakt Company
We are still investigating the companies listed above and would be interested in any additional information available surrounding involvement with DPRK sanction breaking. These companies are located in Moscow, St Petersburg, Nizhny Novgorod and Vladivostok.
The North Korean company involved in some of these deals is Korea Unha General Trading Corporation (조선은하무역총회사). This trading corporation is described as being the largest clothing processing trading company in North Korea. It has 110 factories and even owns its own trading ships! They are known to export clothing, raw materials for the textile and shoe industry, grain, gasoline, diesel oil & North Korean labor!
Countries like Russia and China continue to disobey sanctions and provide the North Korean regime with a constant flow of revenue which is used to fund the nuclear and ballistic weapons program. North Korea continues to launch and test its missiles at an alarming rate. Countries helping fund the regime need to be held accountable to help stop the regime from exploiting its own citizens. If you have any information about North Korean workers in Russian factories, or any of the companies named in this article, please do get in touch through the contact us page.
Tags: clothing, construction, DPRK, Namgang, Russia, Ryongrim, sanctions, Unha