There are many images of Kim Jong-Un enjoying a ride in a luxury sanctioned vehicle in recent years and the shops in Pyongyang appear to be filled with watches, champagne and high-end technology. It seems that despite sanctions on luxury goods, the DPRK is still able to overcome these to guarantee the best experiences for the elite or those willing to pay for it. Pyongyang Papers first reported on North Korea's illicit luxury goods trade back in 2018, where we detailed North Korean brokers sourcing luxury goods for the elite whilst normal citizens within the country were struggling with fuel shortages that were crippling food supplies.
Breaking the rules
According to the Panel of Experts 2020 midterm report and the recent final report in March 2021, luxury vehicles have been found within the DPRK despite efforts by the manufacturers to try and stop this from happening. Manufacturers including Mercedes-Benz and Toyota (Lexus) have had their vehicles found in the country. Both UN reports mention Mercedes-Benz S-Class 600 Sedan Long Guard VR9s specifically and the final report adds Lexus vehicles to this list of sanctions breaking behavior. It seems that the Mercedes-Benz vehicles passed through multiple countries including Italy & the Netherlands to make it from the manufacturer and eventually into the DPRK.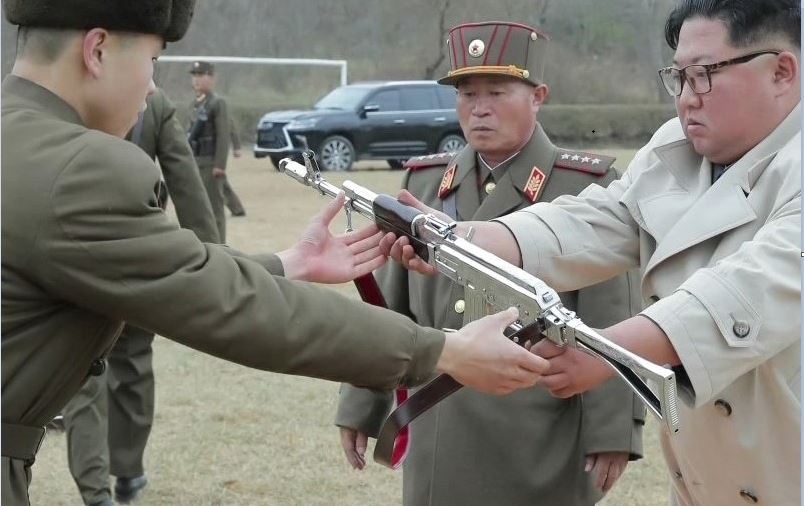 It seems that this method of sanctions evasion is still ongoing! A source close to the supply chain confirmed to Pyongyang Papers that a shipment of luxury goods and vehicles, including several newly manufactured Lexus 570 SUV's and a Mercedes-Benz AMG, along with more UN sanctioned goods worth in excess of $1.2 million was due to be delivered to Ningbo Beilun, China with onward travel to the DPRK. This is in breach of the UN resolution prohibiting the sale of luxury items to the DPRK. Ningbo Beilun has an international port which has been heavily invested in by the Chinese government, also showing a continued increase in revenue over time. Clearly it is getting well used by the DPRK!
Kim Jong-Un has been seen, in recent years, showcasing several Mercedes limousines as well as a Rolls Royce Phantom and Lexus. Add to this the images of Kim Jong Un's wife, Ri Sol-Ju, carrying handbags made by Chanel and Dior. This is in complete contrast to the citizens of North Korea who are facing potential famine under the current situation in the country. Despite offers, the DPRK has refused international aid meant to help fix this humanitarian crisis. It is unfortunate that whilst these citizens suffer through the pandemic, the elite in DPRK are able to obtain seemingly vast quantities of luxury goods.
China and the DPRK
The relationship between China and the DPRK has not been straightforward during the period of enforced sanctions on DPRK. China voted in favor of United Nations sanctions against DPRK when the country carried out its first nuclear test even through the two countries signed the Sino-North Korean Mutual Aid and Cooperation Friendship Treaty in 1961. The treaty encourages economic cooperation between the two countries and could explain why it is common for China to have been found facilitating DPRK breaking sanctions along with the financial reward they will gain from the transaction. China is the largest trading partner of the DPRK which might also explain this illicit behavior!
Routes to smuggle DPRK sanctioned items have frequently involved China, as seen in the recent case of Lim Cheng Hwee, who was jailed for supplying alcohol to North Korea. Another report written by C4ADS in 2019 describes the techniques and lengths the regime are willing to go to evade sanctions and get luxury goods into the DPRK. This includes Mercedes vehicles being shipped through China!


As always, if you have any information about evasion of DPRK sanctions, please get in contact with Pyongyang Papers.
Tags: China, DPRK, Kim Jong Un, Lexus, luxury goods, Mercedes, North Korea, sanctions, Vehicles