Despite UNSCR 2397 which prohibits North Korean citizens from working abroad, it is widely known that there is an extensive North Korean restaurant network continuing to fund the regime and its weapons program. With an estimated 130 North Korean state-run restaurants in big cities across the globe, Pyongyang Papers has already investigated several restaurants such as The Pyongyang Unhasu restaurant located in Phnom Penh, Big Sister Won's restaurant located in Vientiane, along with a collection of restaurants in China.
Blue Flower Restaurant
NK News recently reported on the demise of the DPRK Restaurant industry in Cambodia. However, they name one business still operating who are downplaying any ties to the DPRK- the Blue Flower Restaurant and shop in Phnom Penh, Cambodia.
Pyongyang Papers can confirm that the Blue Flower Restaurant and shop is in fact owned and run by two North Koreans, Nam Un Gyong and her daughter Ri Son Chong.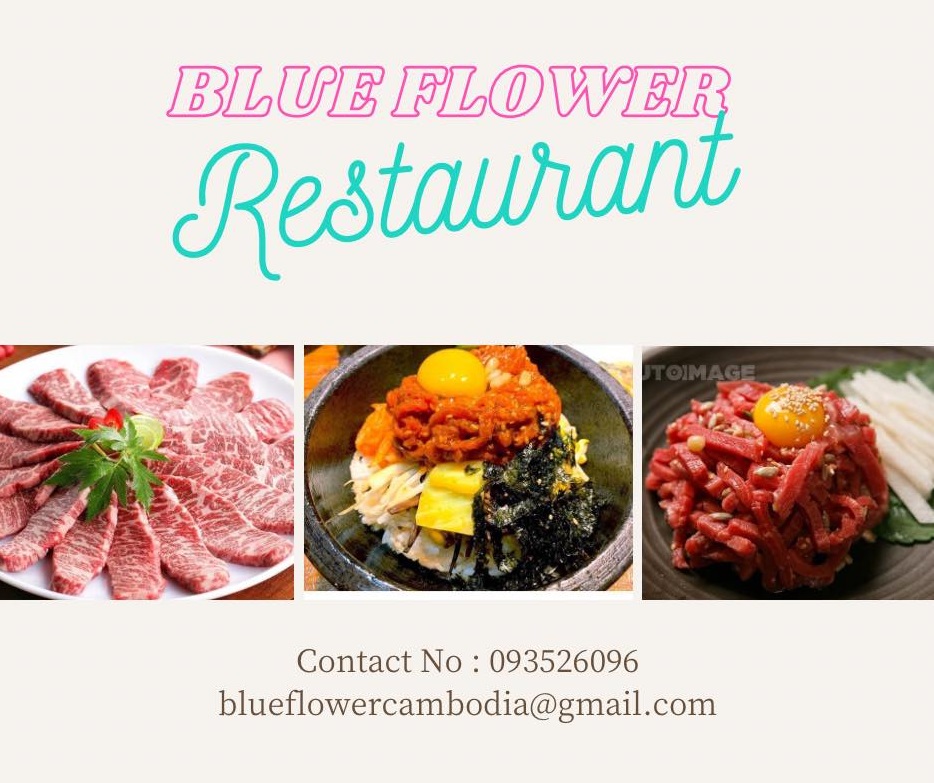 Restaurant workers
COVID-19 and the DPRK border closures halted the arrival of DPRK staff working at Blue Flower, and so Nam has had to hire some non-North Korean staff instead. It is well reported that North Korean workers abroad are subjected to poor living conditions, forced to give up their salaries and strictly controlled by their handlers. We wonder if these non-North Koreans treated as badly? Considering the state of most North Korean restaurants overseas, we can't imagine that working at Blue Flower is much fun for these employees and we would encourage any worker or anyone who knows the workers to make contact with us to tell their side of the story.
The sanctions placed on DPRK have had a heavy toll on the North Korean economy, however due to non-compliance from several countries, North Korea still manage to illicitly source funding from overseas work. Although Cambodia has been a member state since 1955, the UN PoE have investigated North Koreans within their borders past the repatriation cut off in 2019. However in positive news, it now seems that the Cambodian authorities have requested that, due to UN Sanctions, Nam close the restaurant … we will of course keep a close eye on this to see if she complies!
Nam's next venture
So what next for Nam and her daughter, will they return to the DPRK or remain in Cambodia and look to open another restaurant or other enterprises to earn revenue for the DPRK Regime? From our research, it appears Nam started a side business that sells fashion, sourced from Hong Kong. So even if the restaurant does appear closed, has she continued her side business too?! If anyone can get in contact with us at Pyongyang Papers about this shop, possibly located by the old Restaurant, we would be very interested in hearing from you.
Pyongyang Papers will continue looking in to the North Korean Restaurant industry and would like to uncover more truths around how they operate overseas. Any information you can share, please do get in contact.
Tags: Cambodia, DPRK, overseas workers, restaurant