It has been widely reported that the DPRK enforced strict border closures throughout 2020 and 2021 to stop the spread of COVID-19. Unsurprisingly this severely impacted trade opportunities, especially with China. China is North Korea's biggest partner in both legal and illegal trade. In 2020, China's reported trade with North Korea was down 80% from the previous year. Whilst the North Korean regime has maintained some level of income by violating sanctions through ship-to-ship transfers of oil and continuing to export tons of coal, it is clear that a strict border lock-down has resulted in devastating economic consequences.
South Korean outlet "Seoul Pyongyang News" recently reported shipping activity resumed between China and North Korea during the summer of 2021, according to their sources in bordering China cities. The Port State Control Committee of the Asia-Pacific have also released data indicating several North Korean ships have been seen entering various Chinese ports, signifying an increase in trade between the neighbors as well as a blatant disregard for ongoing sanctions.
Sanction evasion
Over the past few years North Korea's efforts to evade sanctions have only increased. A recent Panel of Experts investigation has described ongoing illicit imports and exports carried out under cover of foreign flagged ships with obscured origins, but the latest data showing North Korean ships in Chinese ports suggests both nations no longer feel the need to hide the illegal activity.
The North Korean ships largely come from Nampo, a city in South Pyongan on the banks of the Taedong River. Nampo Port is a known hub for illegal activity, with satellite imagery released in the UN Panel of Experts report highlighting continuous use of the port to evade sanctions including carrying out illegal ship-to-ship transfers of oil as well as loading exports including coal.
A Pyongyang Papers investigation has also discovered that a North Korean trading corporation known as Korea Kumgangsan Trading Corporation, is planning to export 5,000 metric tons of graphite per month to a Chinese corporation called Dandong Earth Science and Technology Co., Ltd. The graphite is due to be loaded from Nampo Port.
Dandong Earth Science and Technology Co., Ltd, also known as 丹东大地科技有限公司 in Chinese, is located in Dandong, China's largest border city, directly across the Yulu river from the North Korean city of Sinuiju. The company is represented by Mr Shen Guochun (沈国春) with an office adjacent to the Sino-Korean Friendship Bridge. Dandong is a prime location for ongoing trade with the DPRK and was the focus of heavy investment prior to the pandemic. Dandong Earth Science and Technology Co., Ltd. are so shameless about their activity with North Korea that company profile online even states "Since its establishment, the company has given full play to its regional advantages and vigorously developed its import and export trade with North Korea." (translated from Chinese).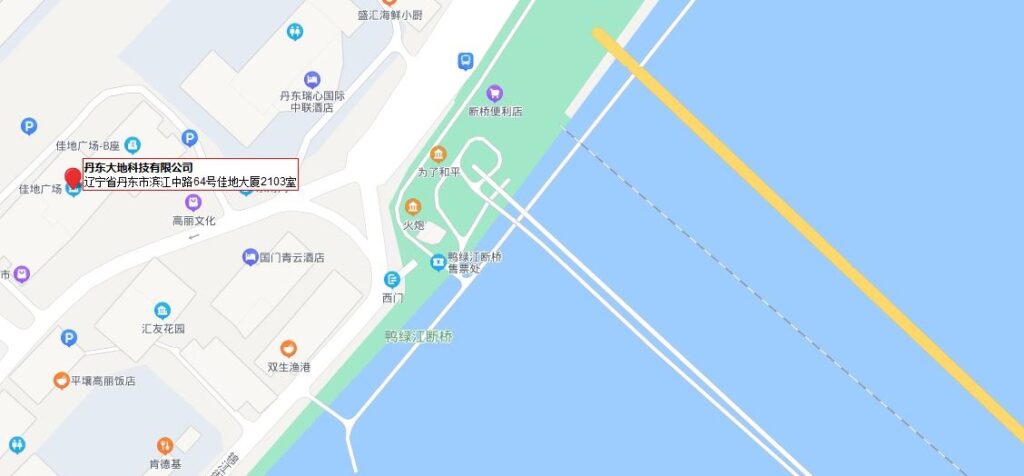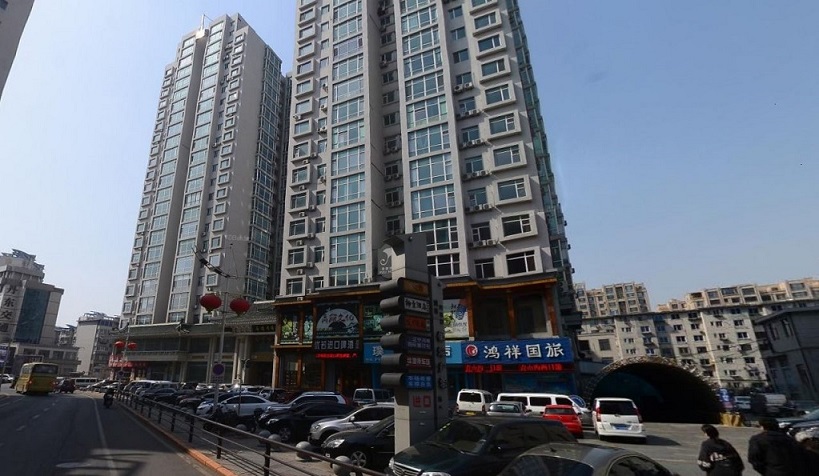 Graphite Demand
Graphite is required for lithium-ion battery production and there is no substitute for it. It is also a good conductor of heat and electricity and so is therefore useful in electronic products. Global demand for graphite has been growing by over 20% a year, fueled by the constant production of cell phones, cameras and laptops. The mounting worldwide focus on electric vehicles and renewable energy means that demand will only increase further. A report by the World Bank Group predicts almost 500% rise in graphite supply would be needed by 2050, in the shift to a 'low-carbon future'.
North Korea is no stranger to the graphite industry, exporting $4.65m in graphite in 2018, making it the 16th largest exporter of graphite in the world. China is also a big player in the industry, having been the largest producer and exporter of flake graphite for decades. Recently China has been importing more graphite, increasing imports by 22% between July 2020 and July 2021. China has a long record of circumventing sanctions in order to trade with North Korea, so illegal graphite imports will undoubtedly continue to rise as global demand surges along with trade routes reopening following the pandemic.
Where does the money go?
The high demand for graphite naturally leads to high prices- in 2019, the global price of graphite was $690 per metric ton, and prices have only increased since then thanks to new rounds of Chinese environmental inspections, demand growth and plant closures during the pandemic.
Sadly, it is unlikely the substantial income from illegal graphite exports will be used to help feed the North Korean population, who have been hit hard by border closures and food shortages. Kim Jong Un told citizens to prepare for another 'Arduous March' indicating the potential for another famine similar to that of the 1990's, which killed up to 10% of the population. Despite this clear economic hardship, recent displays of military developments such as ballistic missile tests show that the North Korean regime is still funneling money towards the development of its weapons program whilst letting the citizens of North Korea starve! If you have any information regarding North Korean sanction evasion, please get in touch.
Tags: China, COVID-19, DPRK, graphite, North Korea