The DPRK are well known for their dishonest, provocative and non-conforming nature. So its comes as no surprise that when Russia invaded Ukraine, a decision condemned by the world, Kim Jong Un publicly declared his support for Moscow.
Pyongyang Papers have been made aware of another sanctioned DPRK labor deal involving construction workers in Russia. This is not the first time we have investigated a deal of this nature – you can read our previous article here.
Perhaps surprisingly, Russia and North Korea have never had significant relationship. The DPRK is economically dependent on China, which currently accounts for over 90 percent of its total trade volume as well as most food and energy imports. Despite this economic dependence there is reportedly deep distrust between the two nations. China's attempts to assert dominance over North Korea along with the North Korean regimes efforts to guard against Chinese influence have long generated tension between the two countries. Russia's stance has always been to follow China's lead, supporting the DPRK when they do, not supporting them when they don't.
Pyongyang & Moscow
However, Russia needs help in the form of weapons. The EU have imposed unprecedented sanctions against Russia in response to the war of aggression against Ukraine. These sanctions include visa measures, individual sanctions and economic sanctions including huge restrictions on the imports and exports between the EU and Russia. Which is why Russia is seeking an allegiance with the DPRK. The DPRK welcome this allegiance with open arms as it provides many benefits. Not only will a weapons deal with Russia help boost the ever flailing economy … it will also further antagonize the fraught tensions with the western world. A great result for Kim Jong Un!
In August 2023, Kim made the promise in a letter to Vladimir Putin that relations will be 'further developed into a long standing strategic relationship'. He also went on to state the two countries are 'fully demonstrating their invincibility and might in their struggle against imperialists'. This letter was followed by the recent summit held in Russia and was attended by Kim. Washington have warned Pyongyang against sending weapons to Russia, as this would violate UN sanctions that prevent arms shipments to and from North Korea – but breaking sanctions comes naturally to North Korea as we have seen on countless previous occasions.
Construction workers to Russia?
Our current investigation involves the DPRK Korea Sungri Chonji Trading Corporation and the Russia based KSK-Stroy Limited Liability Company (ООО КСК СТРОЙ) for the supply of 200 North Korean construction workers to Vladivostok and Khabarovsk, Russia.
KSK-Stroy is a construction company that appears to have addresses all over Russia, with each location specializing in different construction types. The Khabarovsk KSK-Stroy's activity appears to be mainly based on the construction of roads and highways and the Vladivostok company's activity is engineering communications for water, sanitation and gas supply.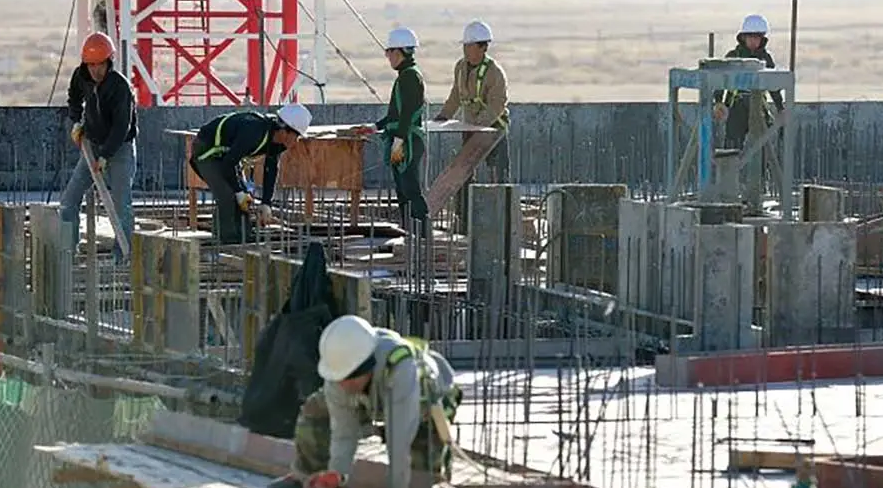 Our sources have also found that the Russia firm ANO Digital Platform solicited a substantial number of North Korean laborers for construction projects in Moscow. Arseniy Shcheltsin is the CEO of ANO Digital Platform and this is not the first time he has been involved in something suspicious having previously been at the center of a scandal involving internet campaigning for the party in power. Pyongyang Papers wonders what use Shcheltsin could have for construction workers with his digital background?
Pyongyang Papers knows that nothing good can come from an alliance between two power hungry dictators such as Kim Jong Un and Vladimir Putin who prioritize their own political desires over the needs of their imprisoned citizens. We must unite to rid the world of their intolerable reign. Please contact Pyongyang Papers if you have any additional information on the companies listed in this article.
Tags: construction, DPRK, North Korea, North Korean workers, Russia