Despite the UN Security Council imposed sanctions, there is plenty of evidence to suggest that trading and business still happens as usual for the DPRK regime. The United Nations Security Council Panel of Experts reports everything from refined petroleum to military equipment and even foreign alcoholic beverages can be found in a department store in downtown Pyongyang. As shown in our previous article, luxury goods are still managing to make their way into the DPRK through a variety of different methods.
Old Methods Still Used
Individuals trying to avoid sanctions have been seen using clever methods but often quite obvious tactics get these goods across seas and through borders. Pyongyang Papers has written several articles featuring the commonly used methods including ship-to-ship transfers and direct tanker deliveries sailing under foreign flags. The March 2021 Panel of Experts report even notes a recorded instance of a vessel making up to 9 return visits over a six-month period.
Pyongyang Papers has previously investigated DPRK citizens working overseas in different roles to generate funds to support the regime back at home and its nuclear ballistic missiles program. It seems there are no end of individuals who are willing to break sanctions in the pursuit of money. Through Pyongyang Papers sources and our investigations, we can now name a number of individuals that are part of a group involved in breaching sanctions and raising funds for the DPRK regime.
Vessels in use to smuggle to DPRK
A report to Pyongyang Papers has highlighted sanction breaking behavior by a Taiwanese criminal group headed by Huang Chung-wei with money laundering activities headed by husband and wife duo, Chu Hua-sheng and Liu Chung-hsuan. This group has been working with another Taiwanese citizen by the name of "Allen" Yu Ping-yuan to carry out smuggling activities to support the DPRK regime despite UN sanctions.
Chen Shih-huan is also involved with this criminal group using an oil tanker called COURAGEOUS with IMO 8617524, a vessel used to smuggle sanctioned oil cargo to DPRK tankers. The most recent Panel of expert's report, released in March 2021, details how the unknown-flagged tanker SEA PRIMA (also known as COURAGEOUS) conducted ship-to-ship transfers with designated DPRK tankers in both August and September of 2019. In March 2020, Cambodian authorities detained the SEA PRIMA sailing as the COURAGEOUS.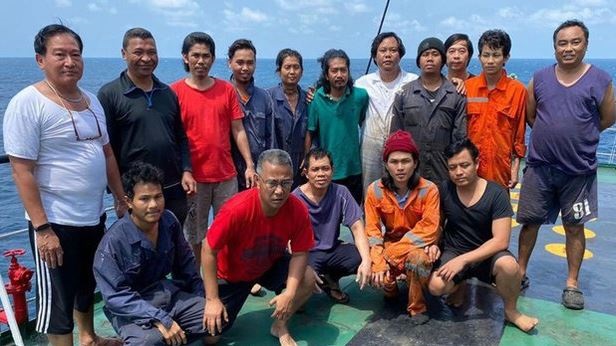 More recent reports from Mehr News Agency suggest that the United States seized the Singapore owned oil tanker and that the owner Kwek Kee Seng is facing criminal charges of conspiracy to evade economic sanctions on the DPRK along with conspiracy of money laundering. The statement did not say why the charges against Kwek had not been brought more than a year after the ship was seized but added that a New York federal court had entered judgement of forfeiture regarding the vessel.
Pyongyang Papers wonder how the seizure of the COURAGEOUS has affected Huang and his criminal gang?
It isn't just Taiwan-based individuals and organizations involved. The August 2020 and March 2021 reports show various allegations against countries including the Republic of Korea, Namibia, Nigeria and Guinea. As highlighted in the UN Panel of Experts reports by several non-governmental organizations, the sanctions have no doubt had a negative impact on the civilian population in many ways. One example is the civilians of North Korea have limited agricultural resources such as transportation, machinery, fertilizers, and an overall decreasing food security especially throughout the COVID-19 pandemic. The same goes for the acquisition of coal and petroleum; there are instances of foreign-flagged tanker deliveries being made to DPRK through companies who changed ownership or dissolved just months beforehand in an attempt to confuse or hide the fact that sanctions are being ignored. These products don't seem to be used for the benefit of the people, but rather to support the industries building ballistic missiles and other weapons.
If you have any information about DPRK sanctions evasion please contact Pyongyang Papers.
Tags: DPRK, sanctions, ship-to-ship, Taiwan