A relationship between North Korea and Cambodia has been in place since 1965 when Cambodia's Norodom Sihanouk met Kim-Il Sung. Even after Sihanouk lost his power in government the DPRK was still supportive. They built a palace for him and even provided bodyguards when he became king and returned to Cambodia. In more recent years the DPRK has invested in Cambodia's Angkor Panorama Museum. The museum's director Yit Chardaroat stated to Aljazeera "63 artists toiled for more than a year to complete the panorama". The artists came from North Korea which designed, built and bankrolled the $24m project through the Mansudae Art Studio. According to the article, the first 10 years of profits are going straight to North Korea.
However the first sign of cracks in the country's relationship started to appear a few years ago. Forbes reported that Cambodia rejected an official visit from North Korea's Foreign Minister back in 2016. This was followed by reports of Pyongyang sending North Korean assassins to Cambodia to conduct terror attacks against South Koreans as well as the emergence that the Kim Jong Nam murder suspects used Cambodia for 3 practice runs of the attack. The relationship was certainly failing when other DPRK officials were also denied access. Perhaps all this was a result of North Koreas reckless approach to weapons, or it constant attempts to avoid sanctions and deny human rights abuses. Cambodia were certainly not only country to be severing ties.
A Change in Relationship
It appears the relationship between the two countries is now falling apart. The Korean Herald reported in January 2020 that Cambodia had shut down 7 North Korean businesses in the country, including the Angkor Panorama Museum which was staffed by North Koreans. This is all result of UN sanctions. Pyongyang Papers has also learned that as part of this crackdown North Korean IT workers are relocating to China from Cambodia. This just adds to the volume that are present in China. It is estimated that around 50,000 North Korean laborers are still in China which has been citing COVID-19 as the excuse for not repatriating these illegal workers.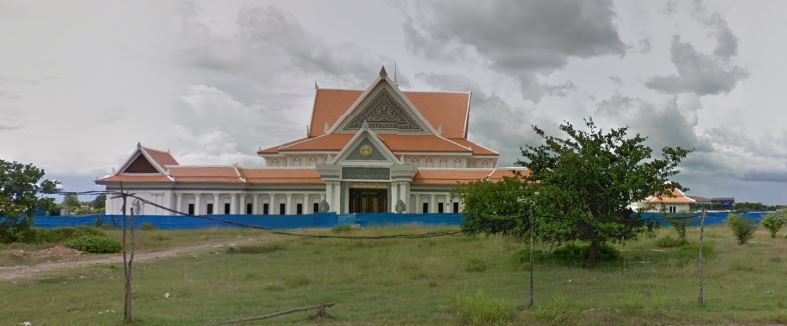 Our sources have revealed a group of IT developers led by an individual called Hwang Ju Yong have been forced to leave the country by the Cambodian government, along with other North Korean workers in Cambodia. They were working for the Chongsin Information Technology Company, based in Pyongyang. The majority of North Koreans in Cambodia have relocated to Yanji in North Eastern China. According to the UN Panel of Experts midterm report, hundreds of workers access to China was sponsored by the sanctioned entity Yanji Silver Star Network Technology Company LTD.
China Still Aiding Sanctions Evasion
Clearly, the DPRK and China still have no intention of abiding by the current sanctions. With North Korea benefiting from its workers abroad it looks like they will use whatever means necessary to generate revenue and China are happy to support this relationship. It has recently been reported that a 10 day quarantine process in designated accommodation has been set up in the Jilin Province facing the North Korean border. This is specifically for North Korean workers and proves that even with huge potential risks posed to its citizens the DPRK is happy to ignore sanctions in the pursuit of money for the regime.
Do you have information about Cambodia's involvement with the DPRK? If you have any information about this or North Korean sanctions evasion please get in touch with Pyongyang Papers.
Tags: Cambodia, China, DPRK, North Korean workers, sanctions